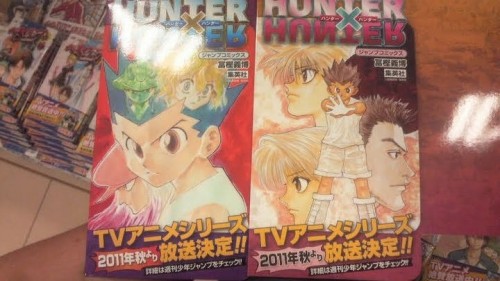 Following the leaked news of last week in a not so shocking, yet still awesome news announcement, Weekly Shonen Jump magazine, has announced that, coinciding with the revivial of the Hunter x Hunter manga, a new anime has been green-lit for airing in the Japanese Autumn, 2011.
It is still unknown what the nature of the new anime series will be, whether it be a continuation featuring the Chimera Ants story arc or a complete reboot of the franchise. Having been so long between series, perhaps a reboot is more likely? More details will be revealed in the Weekly Jump, in the upcoming weeks.
As of now, several other rumours have been raised, particularly that animation studio Madhouse will be working on the new series. Until we get more information take that with a grain of salt.
What are you thoughts on this announcement? Leave a comment below letting us know.