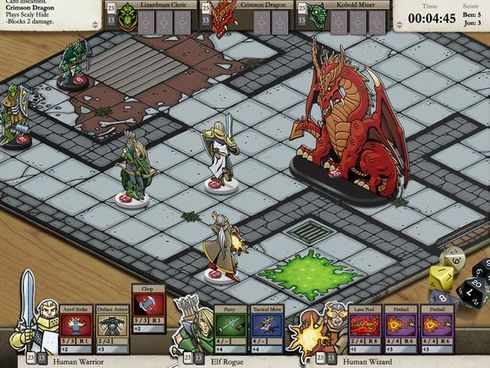 Jon Chey, co-founder of Irrational games, has broken his ties with the company and ventured out on his own, forming a new small company in Australias Capital called Blue Manchu. For those scratching their heads asking themselves if they should know or care about Jon Chey, his credentials include such franchises as Bioshock and chances are you already own one of his creations. While still in very early development, Jon is the only full time staff member and has to fund all projects with his own money despite getting some help from some of the more experienced developers he used to work beside at Irrationals studios.
Blue Manchu currently only have 1 project in development, a turn based strategy game called Card Hunter, that looks pretty cool albeit a long way from Bioshock or the likes which is just fine with Chey. Reading through his interview i found some very interesting comments he made as he talks about his career and the path of PC vs console developement. He starts by explaining how beneficial 2K were in boosting funding for Bioshock and the company in general providing much needed marketing and hype. He goes on to explain how a lot of PC developers were literally pushed out of the market and forced into Console games to stay afloat. According to Chey "The big budget PC market, I doubt its ever going to come back to life other than ports from the console side". It nothing else it gave the console gaming scene a boost and showed them a side of gaming that hadnt been previously represented.
Chey is back at doing what he loves best, making the kind of games he loves playing and staying clear of the pressures of developing multi million dollar hit titles. With no formal office or staffing structure its a very open environment that could be the catalyst for bold and unique genre specific titles.
https://twitter.com/#!/BlueManchuGames
http://www.facebook.com/pages/Card-Hunter/194775980553441