I am sure you COD fans are in pure misery waiting for Modern Warfare 3 to drop, and to further your agony, Infinity Ward's Robert Bowling sent out a tweet with a rather surprising picture attached.
The tweet reads:
First look at the #MW3 Hardened Edition, literally on the factory line. Details on it coming at Call of Duty XP!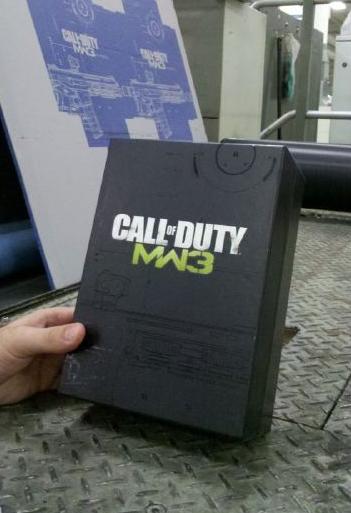 As you see above, this is Call of Duty: Modern Warfare 3's Hardened Edition, which hasn't even been formally announced yet. Call of Duty XP doesn't take place until September though, which means we must now guess what is inside. So what do you think is inside? An artbook? A soundtrack? A Hummer? Bobby Kotick?
Keep on guessing for now as we still have a few more months before the big reveal and until then we can only speculate to what this and the sure to be announced "Prestige" edition will hold.