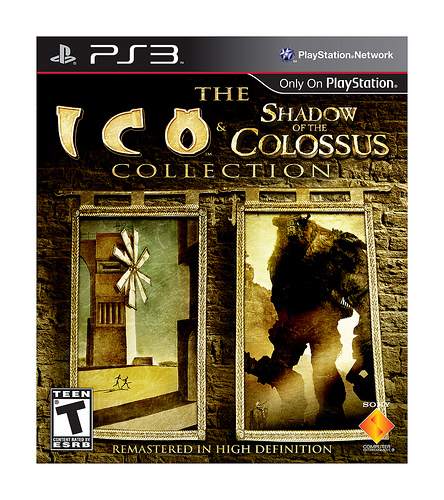 So even though this HD remake collection doesn't hit stores until September 27th, if you pre-order on Newegg today only you can get it for a mere $30 instead of $40.  Simply head on over to Newegg, pre-order the game and then enter "24HRSALE713K" into the promo code box to knock off the $10.
For those who have never played these and don't know what to expect (shame on you) know that Ico is basically a puzzle/platformer.  You control a young boy as he escapes imprisonment from a very large castle with the aid of a young girl.  Shadow of the Colossus is a game where you are a young man tasked with taking down 16 gigantic colossi in a very large open world with nothing but your horse, sword and bow and arrow.
Check out the video to see what I mean.