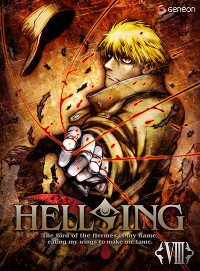 The long awaited Hellsing Ultimate volume 8 will finally be released after mutliple hiatuses and unforseen circumstances that had bogged down the release for so long. This volume marks the beginning of the third and final season of the OVA series.
In anticipation of the July 27, Japanese release, the official Hellsing Ultimate website has uploaded a promotional trailer for the upcoming eighth volume. Unfortunately an english version release is still up in the air of posting, but shouldn't be completely written off.
If you are a fan of Hellsing or simply want to know what all the fuss is about, check out the near four minute long trailer below.