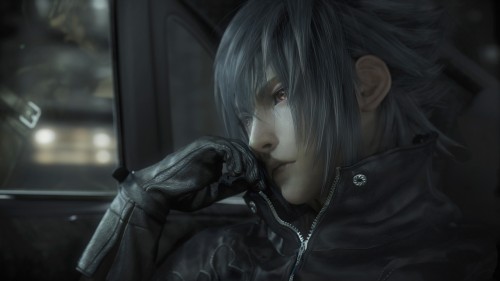 Those of you waiting patiently for some sort of new information, possibly even a release date on the mysterious FF Versus XIII, may just have to keep waiting. Square Enix's Tetsuya Nomura's anticipated interview in Japanese magazine Famitsu has revealed only small amounts of information, no screenshots and news that the game is not even in "full production". Final Fantasy Versus XIII missed E3 earlier this year and Square Enix hasn't exactly been forthcoming with details on the title, but as the Tokyo Game Show nears; anticipation for the games appearance grows. I'll be there to find out and hopefully the game isn't in question of actually being produced.
Details emerged that the player will able to move the camera during cut scenes, something that hasn't really been done in FF games, but hey they started making sequels to sequels so something needs to give. Nomura also compared the "event scenes" to that of the FPS genre; obviously Square Enix is looking to make some changes, given their performance of late.
Keeping with the theme of vague and frustrating, combat was touched upon in the interview, described as "dynamic" and constantly changing to keep things fresh. The cut scenes were shown to the interviewer in real-time and apparently, they were so detailed and impressive, it was difficult to believe. However they won't be revealed to the public, which is a shame. Nomura did mention some small information would be revealed next week, whether or not something major comes out of the Tokyo Game show is another question. Hopefully come September when I'm there, I can get my hands on it, I'm really interested to see what Square Enix will be doing with the JRPG.