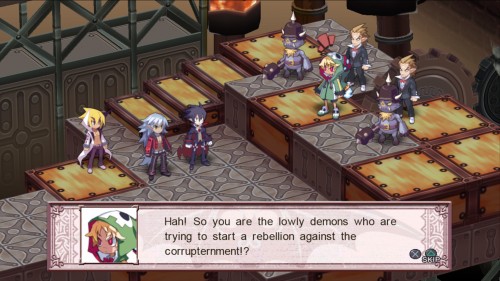 If you've been following Disgaea 4: A Promise Unforgotten since it was announced and subsequently released in Japan then you should know that one of its cool features is that it contains a built in map editor that lets players make and share custom maps with each other. The map maker will still be included in the North American and PAL versions of the game, but unfortunately some changes had to be made to the system.
Jack Niida, NIS America's producer had this to say regarding the changes to the system:
"Regarding Disgaea 4′s map edit system, regulation differences between regions made it very difficult to keep in. However, thanks to all the help from our development team and SCEA, we were able to keep the system by making just some minor design adjustments. Players won't be able to create a completely detailed map, but this new system is still a great way to expand the Disgaea universe and share your own creations with players around the nation."
Players will have to place preset "landforms" rather than be able to place individual blocks as they please, they can also not stack multiple objects of the same kind either, though Characters and Geoblocks are still stackable. Character names, map names and descriptions will be randomized which means that you can't create a mini adventure of your own easily. Unfortunately no reason was given for these changes, but it could be related to making sure players don't make inappropriate creations or make stages similar to other copyrighted games.