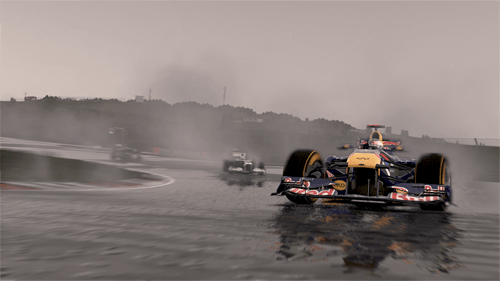 Codemasters have released the first gameplay trailer for F1 2011, this year's version of their F1 series started last year with F1 2010.
This first gameplay trailer for F1 2011 gives an insight into some of the enhancements in the game when compared with last year's. The trailer shows on-track and off-track action, because like the first game, F1 2011 tries to simulate a F1 driver's life outside of racing with interviews and press meetings with certain sections tactfully put in place. The trailer serves to highlight the improved garage, paddock, pit lane and cinematics that further immerse the player into the life of a Forumla One driver.
F1 2011 will be released September 23rd 2010 for Xbox 360, PlayStation 3 and PC with handheld editions to follow.