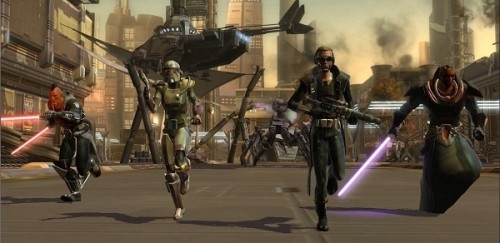 BioWare and LucasArts have premiered a brand new trailer for their upcoming massively multiplayer online game Star Wars: The Old Republic 'Join the Fight'. Whilst not as 'cinematically epic' as previous trailers, this new trailer is made up entirely out of in-game footage, showing off each of the game's varied classes and factions (the Sith and Jedi). As well as it gives players a small taste of what to expect from what is tipped to be one of this year's biggest games.
Star Wars: The Old Republic is set to be released in late 2011 for PC, however BioWare has not yet named an official release date at this point in time.
Click here to check out more of our coverage of Comic Con 2011!