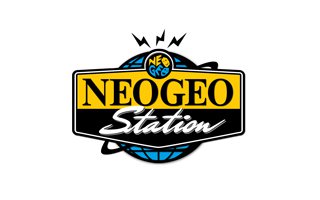 Today sees the North American launch of 8 pre-NEOGEO arcade titles coming to the PlayStation Store for the PSP and PS3. Emulating that really old-school arcade experience from SNK's Golden Age, these mini titles are on sale for $2.99 each from the NEOGEO Station. One of these titles, Guerrilla War, is actually FREE for one month starting July 19th, 2011 for PlayStation Plus members! The Games are listed below.
OZMA WARS
Originally released in 1970, Ozama Wars was not only the second released vertical shooting arcade game, but is also known as the first game with disparate levels! This title will have you fighting against UFOs, meteors, comets, and dock with the mothership until your health bar is depleted. out
SASUKE vs COMMANDER
This 1980 arcade shooter is famous for being one of SNK Playmore's first games to include a bosses. In Sasuke vs Commander, player play as Sasuke, who must protect the Shogun from Ninja in the style of a gallery shooter.
VANGUARD
Known for being one of the very first scrolling shooters, VANGUARD will see players shooting enemies in four directions and collecting energy pods to ram foes in the 1981 title.
MARVIN'S MAZE
This game from 1983 has players fill the shoes of Marvin, who must defend his Maze from the evil Robonoids. A puzzle-action game that's pretty cute for its age.
HAL 21
Another classic shooting title, this one from 1985. Players control Captain Clain, and must preform arial attacks on enemies and bombing ground targets before reaching the boss in this 1985 classic.
ATHENA
As ATHENA, the Princess of the Kingdom of Victory, this classic platform arcade game released originally in 1986 has player opening a "Forbidden Door" and descending into a realm of fantasy.
IKARI WARRIORS
This '80s 'run-and-gun mega-hit' has players controlling a colonel turned mercenary Ralf, with machine guns, grenades, and tanks in your arsenal to take on endless amounts of foes as you infiltrate an enemy base.
GUERRILLA WAR
Free for 1 month for PlayStation Plus Owners, GUERILLA WAR has these heroes of revolution entering jungles and ruined cities of a tropical island in order to overthrow its tyrannical dictator. Players must rescue captures comrades along the way while trying to liberate the nation against the dictator.
What a blast from the past, I wasn't even born for these titles! If you want to grab a piece of history, head over to the the "New Releases" category and the "SNK NEOGEO" Featured Publishers page now on the PlayStation Network!