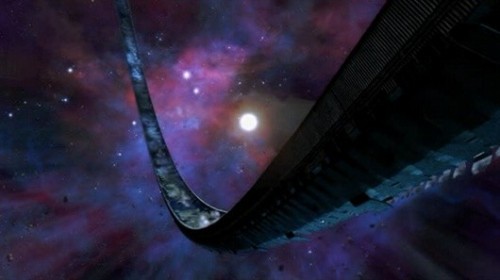 These are the questions that we all have about the Halo Combat Evolved Anniversary edition.
Q. What engine is it running on?
A. This game actually uses 2 engines in singleplayer.  The game uses the original engine for the gameplay.  Simply pressing a button, you'll be able to switch between the remastered graphics and the old graphics that Halo originally used.  However, all the physics from the game will be the same as the ones you were used to in Halo: Combat Evolved.
Q. What about multiplayer?
A. Multiplayer uses the Halo Reach engine only.   Those playing multiplayer in this edition will only be able to play seven remastered maps, taken from the original game, but also including a new Firefight map. This multiplayer will be entirely separate from Reach, although there will be a code to allow you to import these maps into Reach.
Q. God pistols?
A. No details have yet emerged about whether the weapons from the original game will make another appearance in multiplayer.  Depending on viewpoints, these weapons could either wreck Reach if put into the game, or, if taken out of Anniversary, ruin precious memories.
All Frank O' Connor was that they intend to "respect the classic experience." Expect more info at PAX.
Hopefully, we will learn about Halo 2, achievements and more there too.  What are your questions about this special edition?