Supanova, Australia's largest Popular Culture convention, was astoundingly popular this year with its myriad of celebrity guests, contests and merchandise. The event itself garnered a massive attendance rate from the general public, largely for Tom Felton, but also for everyone else and everything else going on in the event. Below is my experience of the event.
Day 1 –
I arrive at the convention with a few mates at around 9:00AM and hang around with them for a few minutes before running off to take some 3D photos with my 3DS of the huge lines that the event had already gathered even though it still had an hour before it was to start. The lines were huge, and they were still that way for most of the day, this is certainly the most popular convention I've been to.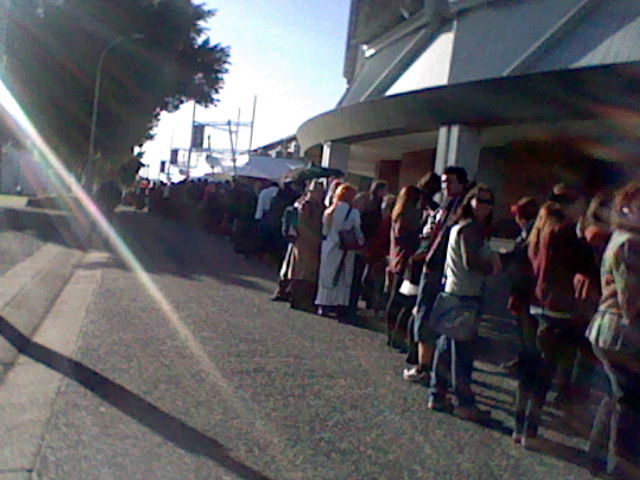 At around 9:30AM, I asked a staff member where us Media units were supposed to head and they helpfully pointed me inside to the registration booth. After receiving my Media Pass, I was required to wait about 15mins before I could head in. Luckily I was able to hang around other members of the media, which included a photography website and a local school paper. Shortly after I was allowed into the convention, I ran into Kelly Teng who was also attending the convention as Media on behalf of Capsule Computers. We hung around throughout the day and checked out different parts of the convention to make sure we didn't miss out on much.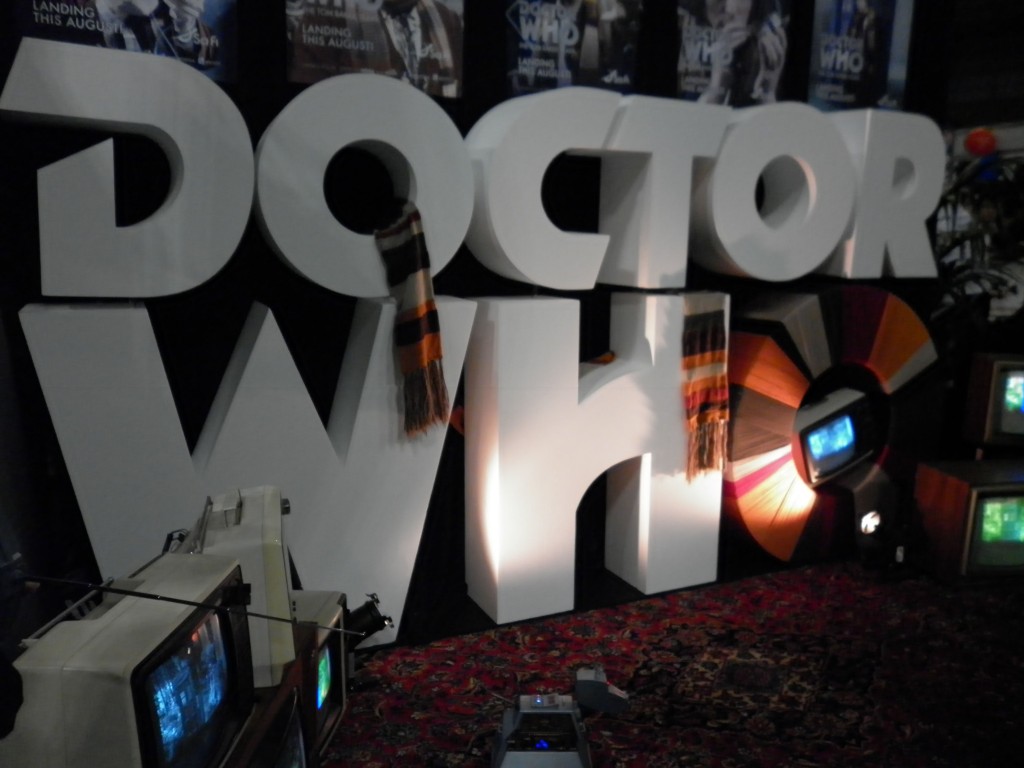 In the main hall of the event, there was a Doctor Who booth set up (YAY!) playing through classic episodes of the series, a Sci-Fi (SyFy?) channel booth featuring The lost Girl; a new television program about a girl who sucks lifeforce out of men or some-such (we got a free comic from the gorgeous ladies there, strangely enough the lady recognised me and would load me up on free lollies every time I went past), a wrestling ring; as provided by AWF (I believe) which provided a tonne of wrestling entertainment throughout the day (oddly, whenever me and Kelly met up, it was at that ring, though, the Sci-Fi booth was just across from it too), and a heck of a lot of stalls selling various merchandise and other assortments of awesome.
One of my favourite booths throughout not only the first day, but the entire weekend, was the GAME booth. Our favourite local distributor, Ubisoft, seemed to have a bit of a presence in that booth as they were showing off titles that were both being distributed locally by them. Those titles? The absolutely amazing 'Child of Eden' (though, I think the controls were changed somehow as they varied slightly from the much more rhythmic scheme that we got to preview earlier this year) and Just Dance 2 for the Wii. Myself and my mate (who's name is being withheld for security reasons) actually gave this a go at the event and had much fun with it. Later, Kelly, her friend and myself returned for more fun.
Streetpass was a great 3DS feature to have been included with the Nintendo 3DS unit and as you can imagine, the Supanova event would have been an idyllic location for such a feature to have been utilised. And it was! I got over 9000 hits at the event (not really that many, but nearly a hundred, my 3DS died and I forgot to pack my charger…). I completed a couple of 3DS puzzles, which was cool, and someone also packed a yellow Mii! So people at the event might have picked him up and are finally able to pass the shielded dude. I also passed some of the guys over at Aussie-Nintendo again, so yeah, hey dudes!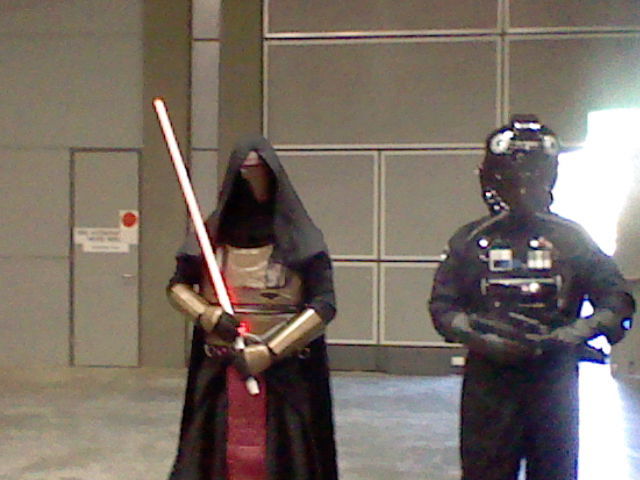 For the majority of the first day, I spent more of my time catching up with a whole bunch of mates and meeting new people. I mean, I didn't actually think that I knew so many people in attendance! Hey to everyone again! We spent a fair bit of time chatting and checking out all the cosplayers. Cosplay was big this year, as it is every year, but it was certainly pretty epic.
After spending a few hours bouncing from group to group, Kelly and Myself managed to score an interview with the incredible Amy Acker, who is really, really beautiful. Thanks Amy! You can check out the interview here.
Shortly after our interview with Amy, we checked out some booths, we danced to Just Dance 2 (as mentioned earlier) and then called it a night (as the convention was closing shortly). Everyone had tonnes of fun and we were definitely looking forward to the next day.
Be Sure to check back for Day 2!
Also! Check out the 3DS photo gallery download!