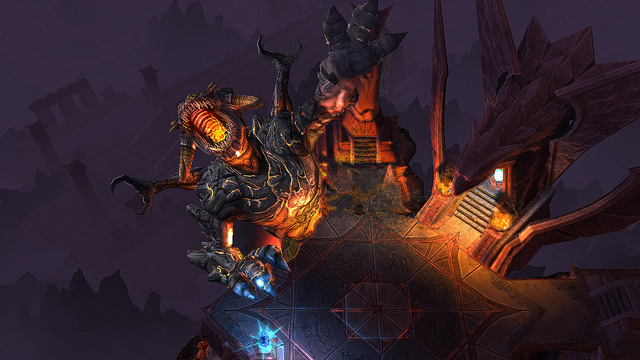 With E3 on and so many new announcements its sometimes hard to keep up with everything. Amongst all the mayhem, Sony via their official playstation have announced the upcoming release of Ruin for PSVita and PS3. Talking about his love for RPG's and with over 20 years experience, Travis Williams, Senior Producer for SCEA sounds mega excited as he decribes the joy in being able to deliver a fast paced RPG, with an emphasis on old school styles.
He goes on to explain the unique differences that will be implemented such as a heavy emphasis on social networking platforms and the ability to share your epic victories and gloat online about them. Players will be able to talk and trade with each other, build lairs and share all of the exploits via online connections. Rivalries will also play a big part in the game as Williams explains "its not all about winning, its about letting others know it".
The addition of cross play across platforms will allow players to save a game on their PSVita onto the cloud and then simply continue on their PS3 from where they left off, allowing gamers to take Ruin wherever they go. Stay tuned to the official Playstation page and Capsulecomputers.com for more information.