Hold your horses, PC gamers: L.A. Noire is coming to a computer near you. Rockstar has officially announced that L.A. Noire – currently an Xbox 360 and PS3 title – is coming to PC this fall.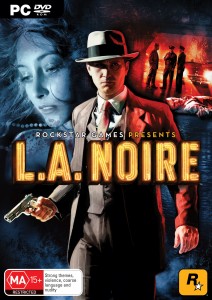 The PC version of L.A. Noire was developed by Rockstar Leeds, and will feature keyboard remapping and gamepad functionality to migrate the experience from console to computer. For all you PC gamers who haven't heard about L.A. Noire yet, let us give you a rundown: you play as Detective Cole Phelps, a WWII veteran who has returned to Los Angeles to right the wrongs of his past. You play through five desks, patrol, traffic, homicide, vice, and arson, and solve crimes by investigating crime scenes, examining evidence, and interrogating suspects.
If you want to read more about L.A. Noire, check out our official review of the console version here. For more information, visit Rockstar's L.A. Noire website by clicking here.