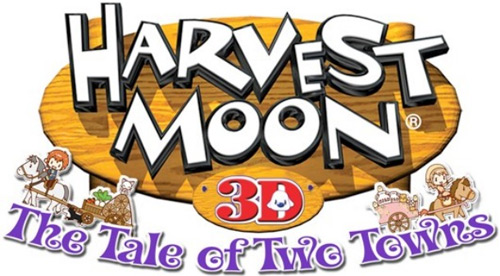 Natsume isn't going to be pulling any punches this year for E3. If you have a 3DS they are going to be wanting your full attention and your money in the coming months. Natsume announced their E3 floor line-up today and they will be showing off four different titles during each day of E3.
These titles are Rune Factory: Tides of Destiny for the PlayStation 3 and Wii, Harvest Moon: The Tale of Two Towns for the Nintendo 3DS and DS, Gabrielle's Ghostly Groove for the Nintendo 3DS, and Reel Fishing Paradise 3D for the Nintendo 3DS. Yes, that means that they will be showing off three new 3DS games for the first time at the event, as well as showing off the first Rune Factory title to grace the PlayStation 3.
Natsume's President and CEO Hiro Maekawa knows what their fans want and had this to say about the games they will be showing off: "We have a lineup of top-notch titles this year! We've got dancing, fishing, and
exciting new entries in the Rune Factory and Harvest Moon series. No matter your age or tastes, we have a game for you!" Not entirely sure how the dancing title will work out on the 3DS but we'll find out next week!