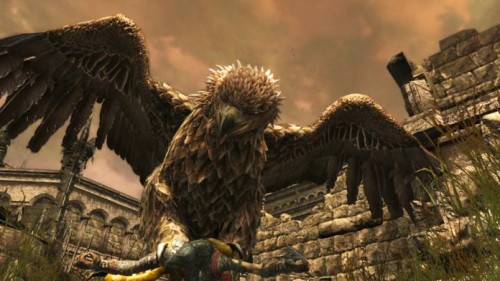 Warner Bros. Interactive Entertainment have unveiled a new behind-the-scenes video giving a look at the new characters that will be encountered in The Lord of the Rings: War in the North. Members of the Snowblind Studios development team guide you through the video with commentary about Fornost and the story of how Beleram joins the Fellowship of three on their quest to save Middle-earth.
We are also introduced to new characters which featured in J.R.R Tolkein's books but didn't have a part in the films, such as Radagast, a Brown Wizard, one of five wizards who had parts in the books but not in the films. It's good to see him featuring in the game, along with other characters some may not be familiar with like Elrond's twin sons, Elrohir and Elladan.
The recently introduced Great Eagle, Beleram, is also seen breaking free of his goblin captors with your help to join in the fight, with the trailer showing the part of the game this event takes place.