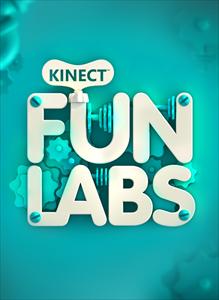 There's no doubt Kinect is capable of some very exciting things. And although they may be very interesting in themselves, some of its capabilities may not lend themselves to a full retail game. At least, not yet.
Kudo Tsunoda, the Kinect Creative Director, today announced Kinect Fun Labs, a playground for new ideas using the Kinect hardware. These small "games" or programs basically act as prototypes, and the interesting mechanics they demonstrate could later become springboards for interesting game concepts. Fun Labs will sit on the Xbox Dashboard from today, and allow all Xbox Live users to access and experiment with these features.
Tsunoda gave three examples of the kind of technology available to play with. The first demo showed an easier way to create Xbox Avatars; rather than scroll through countless menus to pick facial features that don't quite fit you, the camera simply scans your body and face and churns out a fairly accurate digital representation of yourself. Yeah, the 3DS does the same thing, but with so few options it never gets it right.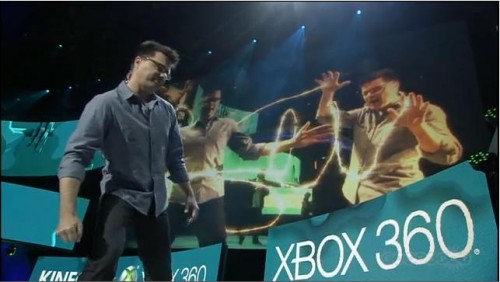 The second demo showed off an interesting feature, although it's hard to see how it could be implemented into a game. But hey, that's for the designers to figure out. The presenters called it "finger tracking", and one use for it lets you draw across the screen by moving your fingers. Doesn't sound too interesting yet, but after taking a photo of himself, the presenter drew lines both in front of and behind his photographed image. And in true Matrix fashion, he could rotate the image by leaning left and right, giving it a 3D appearance. It's sort of hard to explain, but it looks pretty cool. Have a look at the video. 
 The third demo shows some potential for user-generated game content. By holding an object up to the unit, users can create an animated digital likeness of the scanned object. The presenter scanned a monster teddy thing, which appeared on screen in surprising detail, and responded to her movements. The potential for LittleBigPlanet style games becomes almost endless, giving users the power to create unique environments out of anything around them, not limiting them to the same palette of objects in-game as everyone else.
I can't wait to see what creative indy developers can do with this kind of technology. Have a look at the video below to see it in action (courtesy of IGN).