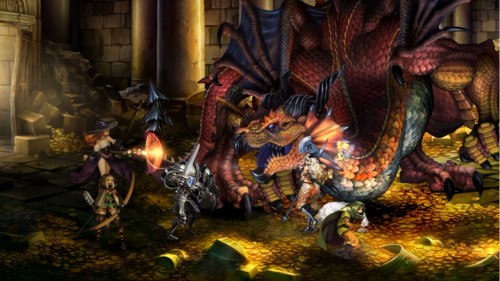 UTV Ignition Games announced at E3 2011  that Dragon's Crown, developed by VanillaWare, will release in 2012 for both the Playstation 3 and Playstation Vita. With real time online 4 player coop gameplay, Dragon's Crown is set in a medieval world with dungeons, treasure and "sword & sorcery action."
Other features of the game include easy to learn controls, 6 customizable character classes and addictive looting. The game will have all the social aspects and other features on both the PS3 and PSV.
I have got to say, those screenshots do look they have some nice artwork, and if Sony and  VanillaWare can pull of the PSV and PS3 connection, it has a chance to be something special.