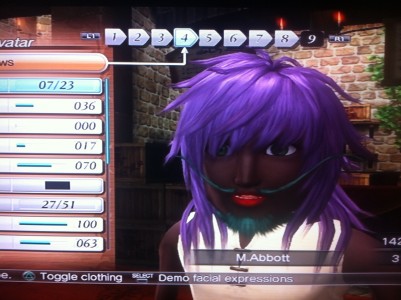 Customizable avatars and Create-A-Character features have been a popular trend video gaming in recent years,and they can be both time consuming and a lot of fun. Recently I had the pleasure to review White Knight Chronicles II and the custom avatar feature really surprised me with how EXTREMELY in-depth it was, to a point it was almost ridiculous! Never before have I seen so many features available to be edited, yet some of these features seemed a little um….unnecessary. However if your one of those hardcore fans of customization who want to perfectly replicate yourself (lets face it, its the closest you'll get to slaying a real dragon, and for some people, making out the hot girl in an RPG adventure) then I suppose this title may be the one your looking for.
For example, I decided to create  Capsule Computers Editor in Chief-Director Master Abbott, and I got him down to the finest hair. I mean just look at this photo of him and this screenshot I took with my iPhone of my complete creation of his  face. You seriously CAN'T TELL THE DIFFERENCE!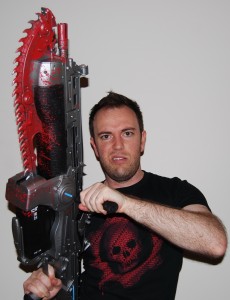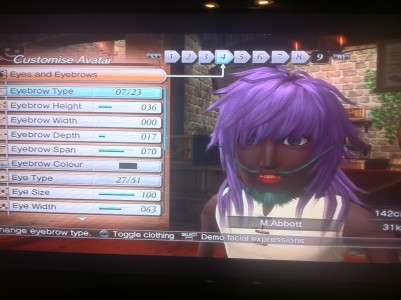 Capsule Computers Editor in Chief-Director Master Abbott and Life-Like M.Abbott Avatar I Made In White Knight Chronicles II
In all seriousness though, note this is just page 4 of 9 of the features one can edit on the create-an-avatar page. This one allows you to modify eyebrow types, eyebrow height, eyebrow width, eyebrow depth, eyebrow span, eyebrow color, eye type, eye size, eye width plus many more once you scroll down the page! You can really tell Level-5 Studios took their time with this. Good effort!