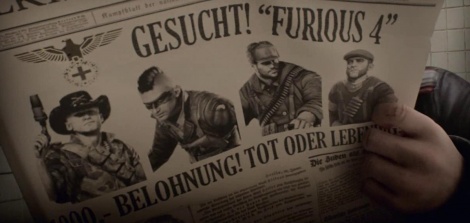 Revealed at E3 2011, this trailer from Ubisoft shows the previously unannounced new adventure in the Brothers in Arms series.
Set in World War II, Brothers in Arms Furious 4 will offer campaign with up to four player co-op, as well as an extensive competitive multiplayer mode. The story follows four fierce and fearless warriors chasing the Führer himself and as well as sounding similar to something from Kung Fu Panda, it marks a slight change of scene for the series which hasn't had an outing in a while now. The Furious 4 use special weaponry and unexpected combat abilities collapse the experimental Nazi army and stop the Third Reich in its tracks.
The game will be available worldwide for the Xbox 360, PlayStation 3 and Windows PC in the first half of calendar year 2012.