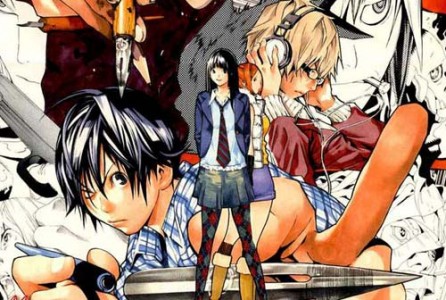 Hot off the heels of their previous announcement of the first season of Bakuman, Media Blasters has announced they will also be dubbing the upcoming second season of the series.
The second season has yet to air in Japan and will be airing in autumn for Japan (around September for the rest of the world). Media Blasters already announced that the first collection of season 1 episodes would be hitting shelves this November.
This is big news to Bakuman fans, unfortunately no cast details have been announced as of writing. Other titles released by Media Blasters include Blade of the Immortal, Rurouni Kenshin, Ikki Tousen, Genshiken and even Invader Zim (funnily enough). If you enjoyed any of those releases then you will undoubtedly enjoy their dub of Bakuman.
We will be reporting on more details surrounding Bakuman as they come to light.