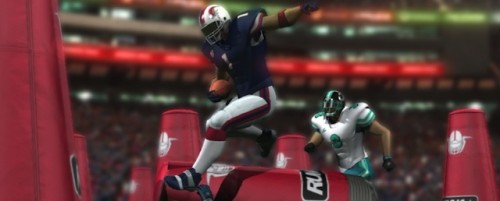 505 Games and NaturalMotion Games have announced that Backbreaker Vengeance will be coming to Xbox LIVE Arcade on 29 June, 2011, while a PSN version will also be released later this Summer.
Using the euphoria engine, Backbreaker Vengeance features hard-hitting tackles with a different outcome each time. As well as the popular 'Tackle Alley' game mode, new modes and moves will be making their way into the game.
No price has been revealed for either version as of this moment in time.
Any American Football fans prefer Backbreaker's more arcade approach to some of the more simulation-like portrayals of the sport out there?