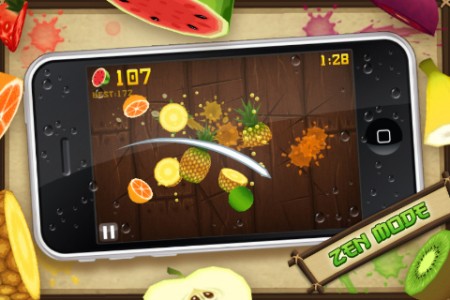 The addictive, sweet, juicy mobile game Fruit Ninja is rumored to be released for the Xbox 360 Kinect soon.  According to Korea's Game Rating Board, the game will be called Fruit Ninja Kinect.  Much like the original, this game will presumably have us all dicing virtual kiwis, mangoes and bananas.
Although latency may be a slight issue, there is no reason to fear that this game will be none other than awesome, as ninjas and fruit are always great, right?
If you just can't wait though, get the game on Windows Phone 7, iPhone or Android marketplaces.