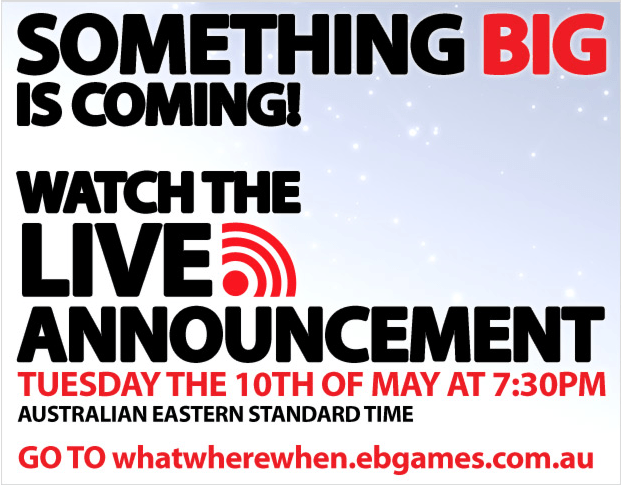 EBGAMES Australia have a HUGE announcement tomorrow (Tuesday 7:30PM) If you subscribe to their news letter you would of received this email already.  BUT the big qestion is… whats this all about ?  Well clicking on the link will take you to a normal looking EBGAMES website, if you hang around long enough the screen will go all fuzzy then some weird and funky stuff will begin to unfold before your eyes.  But unfortunately they don't really give away too much.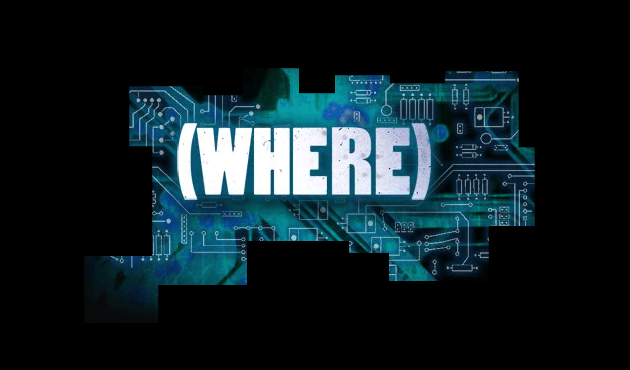 The Crew here know what it is, and I have to say this is quite an interesting announcement and something I believe every gamer will truly appreciate as its something we lack here in Australia.  All we will say at the moment is THREE words : Gold Coast QLD, October and VIDEO GAMES !!!
And IT"S ABOUT TIME… Make sure you check out the EBGAMES website tomorrow at 7:30pm for the BIG ANNOUNCEMENT.  We'll let them give you good news.  Don't want to wreck it for everyone 😉
If you know what it is you're more than welcome to leave a comment below.