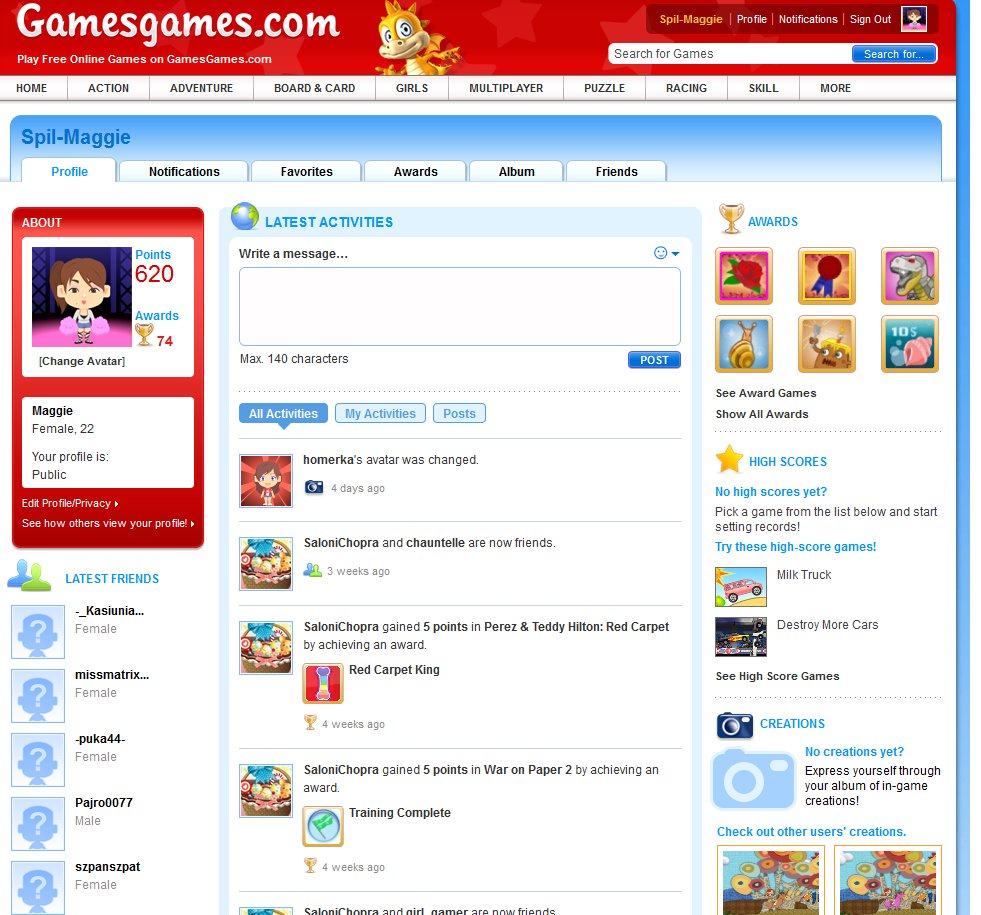 Spil Games' new Activity Feed feature allows players to see and share their awards, high scores, and achievements with friends in a dynamically updated list on their personal profile pages on their two of their three gaming platforms, with the final one to come; www.agame.com for teens; www.games.co.uk for families; and future plans to add it to Spil's Girls www.girlsgogames.co.uk social-gaming platform.
The Activity Feed is the latest addition to Spil's social features—which have proven popular with 130 million unique visitors per month—and is now live on Spil's social-gaming platforms. It's currently available in 14 countries.
"As our user base grows, we want to provide tools that optimize user experience and allow our users to connect and communicate with each other," said Oscar Diele, CMO of Spil Games. "The Activity Feed will combine huge amounts of information into a seamless feed that meets the different needs and lifestyles of our key target groups."
Based on Spil Games' current usage statistics, the new Activity Feed will debut with over:
420,000 daily achievements posts.
150 high scores published every minute.
About 500,000 new friend requests every day.
More than 200,000 comments left daily.
Spil Games feel that the sharing of awards and seeing the high scores and achievements of others will particularly appeal to teens and the younger generations' competitive nature.