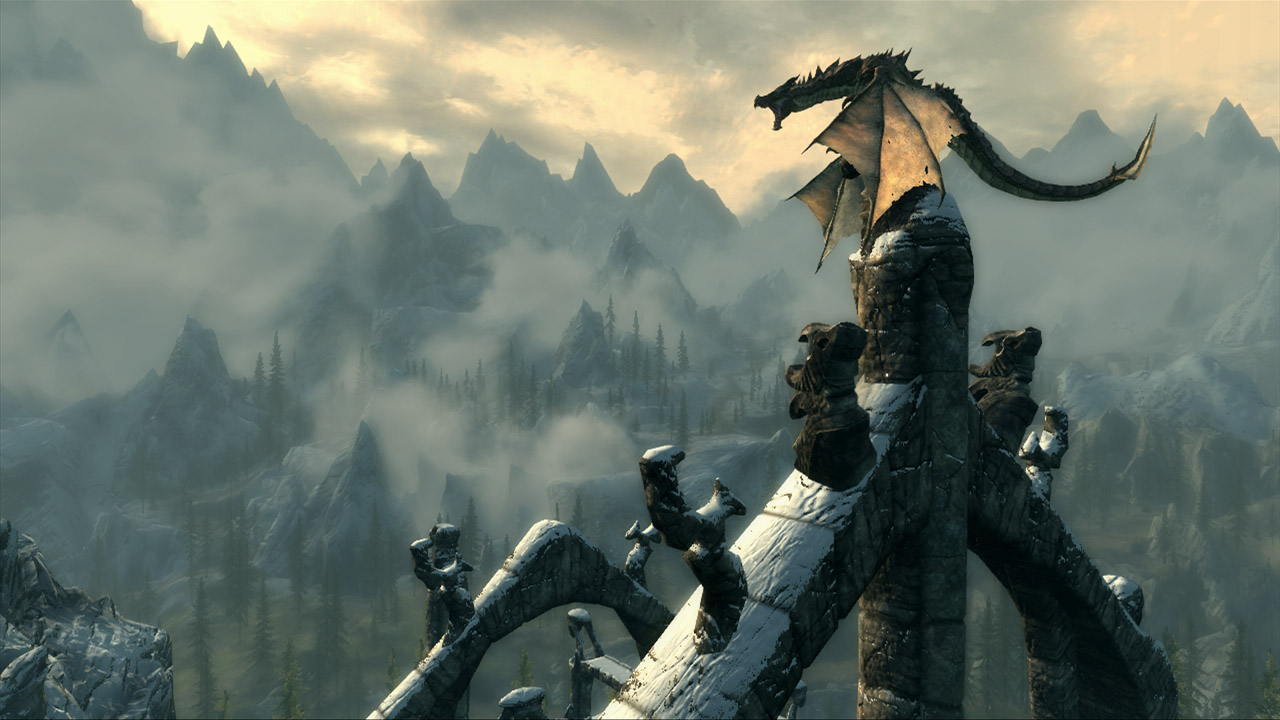 Now The Elder Scrolls V: Skyrim has teased us with the fact that there will be dragons in the game. We've seen games in the past that are billed with Dragon even in the name, I'm looking at you Dragon Age, and then only have one or two dragons actually in them. That won't be the case however in Skyrim according to Bethesda's director Todd Howard.
Todd Howard said in a statement that "there is an unlimited number of dragons.One of our designers actually put in a random event I encountered, where I ended up being chased by three dragons and I thought, 'who the hell did this?' I felt like Frodo in Lord of the Rings: The Two Towers and was really frightened. So I asked him to remove it. But no, dragons are generated automatically (in addition to that there are a number of specific encounters, of course)."
This is great news as it will truly provide the feeling that players will be able to experience a full on dragon assault without the need for it being forced in. From his statement we can assume that there are a number of times you will find Dragons without it being plot oriented. Better hope that you and your horse armor are ready for death from above.