With the arrival of L.A. Noire in stores, what better way is there to welcome it than to release another short story for the L.A. Noire: The Collected Stories anthology?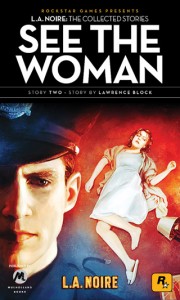 The latest arrival in this collection of stories is "See The Woman", written by Lawrence Block. Block is an award-winning crime fiction writer who is known for other works such as the Matt Scudder series, featuring titles like "Eight Million Ways To Die". The short story looks at domestic abuse and the effects of this on the life of a now-retired L.A. cop.
The story debuts here on MulhollandBooks.com, and will soon be available in downloadable PDF and online reader formats. Previous short stories in the collection include Hell of an Affair by Duane Swierczynski, and What's in a Name by Jonathan Santlofer.