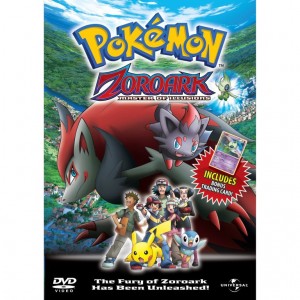 Pokémon fans will finally get the chance to buy the Pokémon: Zoroark: Master Of Illusions DVD on 29 August in the United Kingdom.
The limited edition version will also come with a bonus Pokémon Trading Card Game card featuring the Mythical Pokémon Celebi, given that the animated filmcentres around this legendary pokémon.
It's the 13th feature-length movie for the series, and refers to the Pokémon Black/Pokémon White generation of Pokémon.
Will anyone be picking this up and following Ash and pals latest adventure in the world of Pokémon. The limited edition bonus Celebi trading card is a nice extra for people who play the card game too.