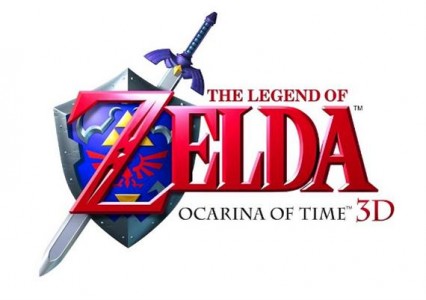 Upcoming 3DS game, The Legend of Zelda – Ocarina of Time, is going to have it's own PRIMA guidebook  that is set to launch along-side the title in June.
Ocarina of Time is set to be released on the 30th of June, 2011 and is probably going to sell like hotcakes spiked with cocaine. The game is going to feature a graphically remastered version of Ocarina of Time for the Nintendo 64, as well as a remastered version of the Master Quest version of the game, where all the dungeons have new layouts. The guidebook is likely to cover both versions of the game as well as any additions that will be included in the game.
To quote the press release –
The Legend of Zelda: Ocarina of Time 3D official game guide includes maps of the worlds, guides through every dungeon, solutions to all puzzles, strategies for defeating every enemy type including bosses, locations for all Heart Containers and Gold Skulltulas and important detailed information on unlocking and completing the Master Quest.
I'm personally excited for this, as I want to be able to compare the written guide of this game to the one that was released with Ocarina of Time, way back when. Also, it should be noted that I actually got the guidebook to the game before I actually got the game. But all that went out the window when I was actually playing it. Haha 😀
The guide book is at a Suggested Retail Price of: $34.95.