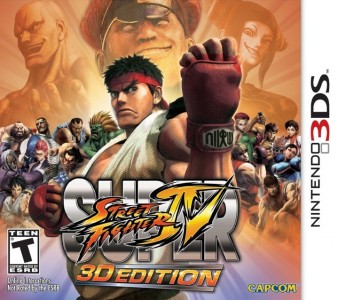 Nintendo Super Street Fighter IV 3DS Tournament
Where: The Nintendo Experience, EB Games, 67 Swanston St – Melbourne
Where: The Nintendo Connection, Myer Sydney, Level 6, 436 George St – Sydney
When: 10AM – 5PM 28th May – Melbourne
When: 10AM – 5PM 29th May – Sydney
What you Will Need: 3DS, Super Street Fighter IV and either yourself or a robot duplicate.
On the 28th and 29th of May, this month actually, Nintendo will be holding a couple of Street Fighter IV tournaments for players to participate in.
This is quite fortunate for players who wish to pick up some more streetpass data as everyone in attendance will require their own 3DS units and a copy of Street Fighter IV in order to participate, should they want to use their own control scheme anyway. For those unwilling to bring their own 3DS', Nintendo will have a few spare units to borrow, which will utilise the default scheme for SSFIV and the touchscreen LITE control setting.
The tournament is open to 128 participants only and is a first-come-first-served basis; this means that anyone who is late to the events regestration starting at 10AM will likely miss out on a spot if it is too popular. The tournament is not just fighting though, there is also a trivia event and a streetpass battle event, with each winning you a shirt and a hat, depending on which event you win.
Check out the News report on the Nintendo Website.