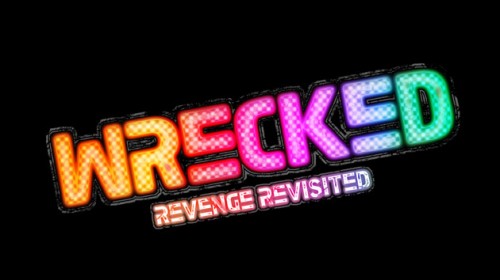 Now kiddies, do you remember your three R's? What? Reading, writing, arithmetic? Uuh, no! Only one of those actually starts with R! Jeez.
No, obviously, the three R's refer to Wrecked: Revenge Revisited, the new Mario Kart-cross-Destruction Derby game from 505 Games.
Ignore the clunky name, and endure the cringe-inducing taunts of the characters, and the game looks solid and fun. And coming from the creators of Mashed and Micro Machines 4, it should be. I usually find driving games pretty boring, but those with a combat element make things more interesting. Wrecked gives players 14 weapons to change the tide of the race, from the standard forward-firing rockets to the more unique force-field pulse, useful for pushing overtakers off bridges.
505 promises a single player mode to hone your mad skillz, but the major drawcard is the 4-player mode, online and off – this looks like a blast with mates and drinks on a Friday night.
Wrecked: Revenge Revisited is due for release onto Xbox Live Arcade and the Playstation Network sometime before August. Check out the gameplay trailer below.