With the recent announcement of God of War's fourth instalment comes an impressive year of releases in 2012.
EA Boss John Riccitiello recently speculated Dead Space 3 was in current pre-production after he stated he believed a trilogy would push the series to a "five million unit cadence".
Next year showcases an extraordinary range of titles that will surely provide a new benchmark in the industry. The highly popular Rockstar series Grand Theft Auto will see its fifth instalment next year.
Game industry analyst Michael Pachter says, "I actually think they already have a story in mind. GTA5 is already in the planning stage and my guess is you'll see [the next GTA] in two and a half years. In fall of 2012, there'll be Grand Theft Auto 5."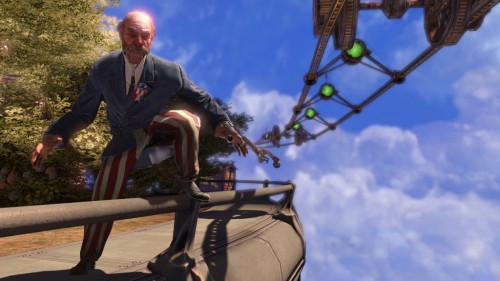 With the huge success of Bioshock 1 and 2, Irrational Games will release their highly anticipated Bioshock Infinite next year. Despite speculations, the game will not follow on from the Rapture saga but will feature as the city Colombia in the sky in 1912.
This month, BioWare announced the cult favourite Mass Effect 3 was pushed back until early 2012, leaving a lot of fans disappointed and slightly bemused. However the developers insist the third instalment would impress and definitely make up for the lost time.
Flying under the radar in 2009 was Prototype. This title held amazing appeal and slowly earned a following among fans. The developer Radical Entertainment baited fans with an impressive teaser trailer and screenshots for the sequel this year, giving the game huge press despite its release until early Q1.
With a new character design already slotted in, Devil May Cry's fifth instalment will hopefully help an ailing series. Dante will return, not as a snow white haired assassin but as an emo inspired fighter, hoping to accommodate for new fans of the games. DMC: Devil May Cry is expected in the first half of 2012.