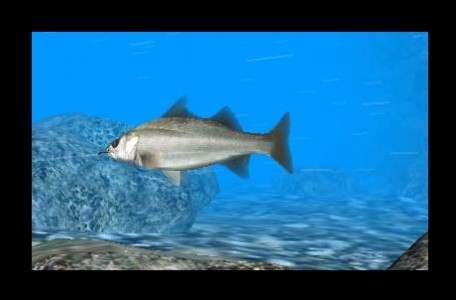 Natsume have reason to celebrate as the company's first 3DS title, Reel Fishing Paradise 3D has gone gold. Reel Fishing Paradise 3D is of course a 3D fishing experience that takes players through 15 locations as they aim to catch a large variety of fish, from wily largemouth bass to bluefin tuna. To deepen the strategy behind this, 100 pieces of tackle are available with three types of lures to let you nab the big one.
"Reel Fishing Paradise 3D delivers an experience that couldn't exist on any system but the Nintendo 3DS," said Hiro Maekawa, President and CEO at Natsume. "With gorgeous 3D environments and fish that leap off the screen at you, this is a fishing game like none you've ever seen before!"
I normally wouldn't be that excited for a fishing game, but the low price combined with the depth and the experience that Natsume bring to the table with the Reel Fishing series has me thinking this may be one title that any 3DS owner should reel in when it is released on June 28th.