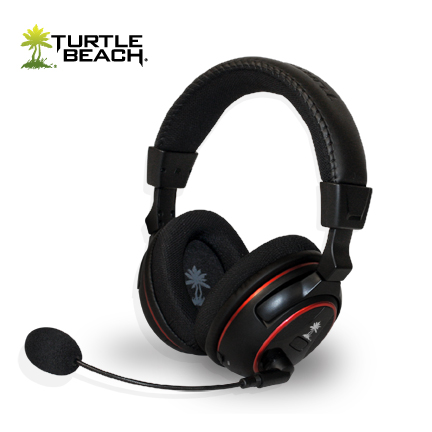 Now that it is safe to come out our bunkers, it is time to party right?  Turtle Beach has just announced the perfect way to get your video game hurrah started.  Now available for registered users free of charge, the PX5 headset preset downloads are now available to try.  This download gives customers and developers opportunities to finely customize their audio.  Visceral Games is the first dev to try this out and they have released 5 presets for early adopters of the headset to try out in Dead Space 2.
According to Turtle Beach: "Two were created with multiplayer action in mind. The first of these gives the player the sound and feel of playing from inside the character's helmet, literally putting them in the suit for the duration of gameplay. The second will give players the audio landscape as heard from the enemy's POV. For the first time, players will be able to hear exactly what it sounds like to be reshaped into the form of these horrifying creatures that hunt down their opponents.
The final three presets have been created with the single player experience in mind. The first preset known as "Reference" allows players to hear gameplay exactly as the audio developers intended, in all of its bloodcurdling glory! The second is called "Ambience Enhance" and dials up the creep factor to 11 by accentuating every terrifying nuance. The third known as "Stompinator" lets you feel every bone chilling crunch as you stomp your enemy into submission."  Sounds fun!
Get the downloads and learn about more the headset here: http://www.turtlebeach.com/Customize or go to our previous coverage here.