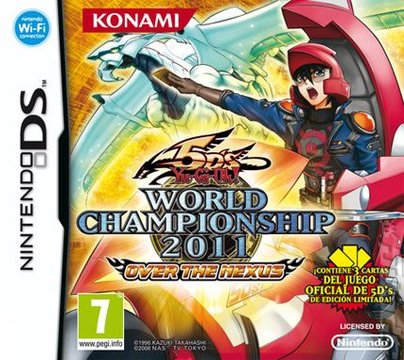 A new trailer for the latest in Card Games on Motorcycles video game, Yu-Gi-Oh! 5DS, has been released alongside the start of the latest online tournament for the series.
This year the top 4 contestants of the tournament will be flown in person from anywhere around the world to Pittsburgh, Pennsylvania to compete in the championship round. A big part of the tournament this year will be the online quiz which will test a players knowledge on not only the card game, but also the tv series and video game.
The online registration required for the tournament has begun today with players being required to register on the tournaments website in order to complete the online quiz to earn their place in the official duel roster. The online portion will have three rounds and a final round which are as follows:
1st Round: Online Quiz Qualifier
-	Players tested on all things within the Yu-Gi-Oh! universe.
-	Top 256 finishers (per region) will advance to 2nd round 

2nd Round: Online Regional Qualifier
-	Top 32 Finishers (per region) will advance to final online qualifier

3rd Round: Yu-Gi-Oh! Online Final
-	Top four (4) players are eligible to go on to compete head-to-head in
person 

4th Round: Head to Head Competition
-	Players travel to Pittsburgh, Pennsylvania
o	Date: July 2011
-	Players duel against each other with the Yu-Gi-Oh! 5D's World
Championship 2011,Over the Nexus game on Nintendo DS™.
-	2 winners will be crowned 2011 US Yu-Gi-Oh! Champions and will compete
against the best of the best in the World Championship later this year in
Europe!
For more information visit –
The Yu-Gi-Oh! online tournament website.
Konami official site.