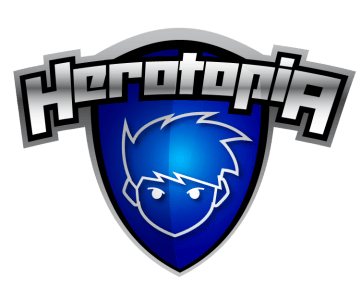 Jagex, publishers of the exceedingly popular MMORPG Runescape, have very recently launched their latest title – Herotopia. The game has been released in a partnership with Herotainment, who have developed the game, with the title allowing children to play as a superhero in a safe, fun and vibrant environment.
On the game, the Jagex CEO had this to say –
Mark Gerhard, CEO at Jagex, commented: "Herotopia offers a fantastically rich and fun experience which we know will appeal to the superhero in everyone. Herotopia is our first under 12 title and, with today's substantial update making Herotopia even more compelling, we are certain that the game has what it takes to be a huge hit with kids all over the world."
The game features real world locations, such as New York, Paris, Beijing and more that children/players can travel to and from, quests and other challenges at famous landmarks, such as the Eiffel Tower; and even secret bases for players to customise and enjoy with their buddies in-game.
Herotainment joint CEOs on the games development –
Caryn and Wade Teman, joint CEO's of Herotainment said:  "When creating Herotopia, we as parents ourselves wanted to empower kids to be their own heroes and to get something more out of playing an online game than just a high score. The content update launched today is our largest to date and we are very excited to be teaming up with Jagex to make Herotopia the leading virtual world for children everywhere."
Herotopia is a free-to-play MMORPG that can be run on almost any internet compatible system. There is also an optional All-Access Superhero Membership fee of $5.95 (which a portion of will be donated to childrens charities as voted on by the community), which allows players to buy additional customisation features for their hideout, as well as obtain an Orangutan companion and even access additional powers and vehicles. Members can also unlock and access a hidden and imaginary location, Herotopia Island.
The following is a list of features available in the game –
KEY FEATURES:

Fully customizable Herotopia alter-ego, from super hero cape and costume, choice of Super power, items to decorate your Secret Hideout and more.
25 fun and informative mini-games, including the just released Power Puzzles, featuring trivia and brain teaser quizzes for a daily reward.
Story driven Mission system that empowers players to keep Herotopia free of bullies and their bad behavior.
19 international landmarks and locations for players to visit and learn about, from the Eiffel Tower to the North Pole!
A safe online venue for kids to socialize in, as players communicate through pre-determined phrases, words and charming animated "Heromotes". Kids truly become Super Heroes, as a percentage of
Herotopia memberships will be donated to the Global Heroship Fund to help kids do their own good deeds in the real world.
Be sure to check out the game at its official website.
Images!