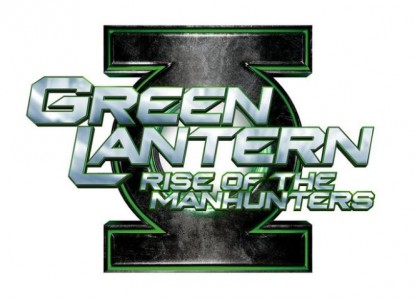 Warner Bros. Interactive Entertainment has released a new Nintendo 3DS trailer for Green Lantern: Rise of the Manhunters, the video game. It will be available 10 June, 2011 on Xbox 360, Wii, PlayStation 3, Nintendo 3DS and Nintendo DS.
The trailer gives viewers a sneak peek at the action of Hal Jordan's epic adventure in the world of Green Lantern with a handheld experience of the game on the Nintendo 3DS. Obviously, it is a 2D trailer of a 3D game, but it still works well at giving a feel for the game.
In Green Lantern: Rise of the Manhunters, you play as Hal Jordan, a gifted pilot and the first human Green Lantern. Players create an arsenal of ring constructs and take flight in outer space and beyond to restore intergalactic order. Players will use the Power Ring to build an array of weapons from green energy to defeat the Manhunters – an evil android race bent on destroying the Green Lantern Corps.
For more information, visit the facebook page of the game: www.facebook.com/greenlanternvideogame.