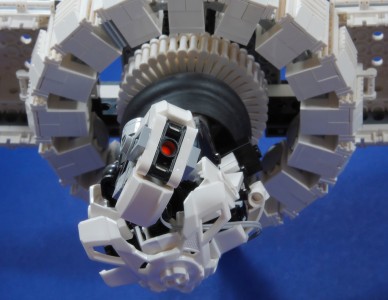 One gamer who loves his toys as much as he likes video games combined his passions by creating a Lego version of GLaDOS.
According to the pictures and description though, SOMEONE else created this amazingly cool monstrosity.  Check it out:
"Oh, it's you. It's been a long time. How have you been? I've been really busy being constructed of acrylonitrile butadiene styrene. You know, after you murdered me?
Fortunately the Aperture Science Emergency Recreational Building Element Reconstruction Initiative has provided me with a new body. Consequently, testing can recommence immediately."
If you would like to see more, check out this Flickr link.