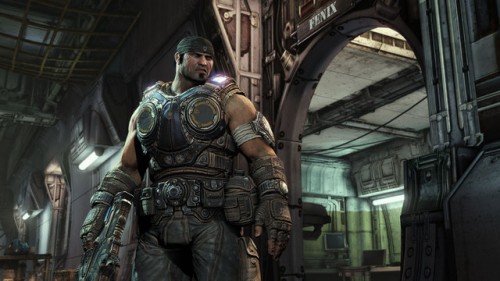 Over the past few weeks, many of us here at Capsule Computers have soaked many hours into the Gears of War 3 beta. I am sure many of you know by now the withdrawal we will all have until September when the game is actually released, but it looks like Gears 3 is preparing for an "epic" launch due to the fact that over 1 million pre-orders have been placed for the heavily anticipated sequel, which has now set a new record of being the fastest pre-ordered title on the platform. Quite an astonishing feat for a game that doesn't even launch for four more months.
"Consumer demand for 'Gears of War 3' has been incredible," said Bob McKenzie, Senior VP of Merchandising at GameStop. "It is one of the few times in our history that we've seen a title hit this level of pre-order numbers four months out from launch, putting 'Gears of War 3' on track to be one of the year's biggest blockbuster gaming hits."
Microsoft have also stepped in to celebrate by releasing some eyebrow raising stats from the official beta in which 1.29 million people participated in:
145 different countries participated in the beta
249 years worth of matches played
More than 11 million matches completed
More than 927 million kills recorded
More than 131 million executions performed
More than 23 million deaths by chainsaw
Nearly 23 BILLION bullets fired
4.9 billion ribbons and 291M medals earned
435K people earned the Beta exclusive Thrashball Cole skin to use in the retail game when it launches in September
234K people earned the Beta exclusive Gold Retro Lancer to use in the retail game when it launches in September (sadly, I was not one of these..VERY CLOSE THOUGH!)
So what is next? Cliff Bleszinski and the team at Epic Games are currently using all of the feedback from the beta to "refine and polish 'Gears of War 3' to ensure it's truly the culmination of the trilogy we promised to the fans".
Personally, I am not a big fan of current shooters aside from a small handful of current titles, so I never got a chance to really dive into Gears until as of late. I must say though that the beta has completely turned me into a fan as I am currently about to start progressing through Gears of War 1 & 2 to get caught up with the plot which should hold me over a while until September 20th rolls around. A big congrats goes out to CliffyB and everyone at Epic though as Gears 3 is certainly looking to be one of this years heaviest contenders and seems to be preparing to shatter even more records in the future.