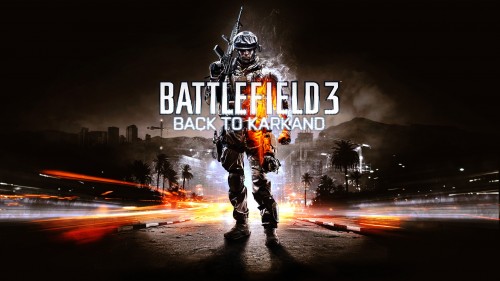 Earlier today the developers behind the upcoming and highly anticipated Battlefield 3 released a new blog post pertaining to the Back to Karkand DLC that is to ship post Battlefield 3.
The Back to Karkand DLC is going to bring back fan favorite classic maps, such as Gulf of Oman, Strike at Karkand and Sharqi Peninsula; all of which are going to be re-rendered in the new frostbite engine 2. The DLC will also feature many weapons from the previous entry, Battlefield 2.
The blog post is a question and answer type ordeal, with one of the developers behind the DLC answering various questions based on the development of the game. It's an interesting read and gives us a little insight into the development process as well as other bits of information as to what type of gamer the developer is.
Hi Niklas Fegraeus! You're Lead Designer on Battlefield 3: Back to Karkand, where the classic Wake Island map will be remade. How far do you and Wake Island go back?
— Wake Island was my very first Battlefield experience, like it was for so many others. In 2002, I was actually involved in a professional Counter-Strike clan. We had just trounced our opposing team, when they proposed a rematch – in the recently released Battlefield 1942 demo on Wake Island!
Be sure to read the following links –
Check out the Blog here.
The Official Battlefield Website.
The First Blog post.