As usual, it's a busy week with gaming. Our lives are getting in the way of gaming though, which is a bit annoying…but when there's a will there's a way, and us gamers always find a way!
Editor-in-chief: MasterAbbott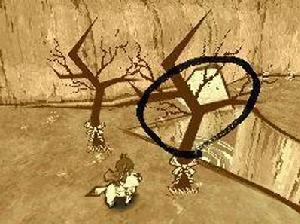 Ohhh what a week.
With making some minor changes to the backend of the site and also adding our new Play-Asia Specials page and affiliate links which you should check on a daily basis (here, so you can pick up the latest video game/anime/toys deals) I haven't had too much time to play a lot of games.  I did manage to play some games on the Nintendo 3DS.  Yes, I'm quite amazed it's been able to keep me interested for this long.  By now it'd be gathering dust on my desk, but to Nintendo's credit even the humble little Streetpass quest along with the Augmented Reality keeps me coming back for more.
This week I briefly got to step into the shoes of Sam Fisher in UBISOFT's – Splinter Cell 3D.  Now for a 3DS title it's lacking some side 3D features like Streetpass stuff (which I now expect EVERY 3DS game should have).  The menu system is very bland: just start the game and off you go.  Graphically I have to say it's impressive as it's got elements from Splinter Cell Conviction in it and there is quite a lot of voice acting in the cut scenes and also within the game.  For a launch title UBISOFT have done a pretty decent job at it.  If you're a hardcore Splinter Cell fan, I'd say pick this up.  If you're not then maybe just rent it just to experience some of the cool gameplay features.  It's a fairly lengthy game as well so it will keep you busy for a while so prepare to charge your 3DS battery a few times.
I also picked up Capcom's Okamiden and whacked it into the 3DS for a few hours.  Graphically it's not the best game compared to the games that are out now on the 3DS but the story and gameplay makes up for that.  I'm having a great time with it.  Check out our review for Okamiden here.  I also picked up the following DS games that I "MIGHT" play if I have time, Heroes Of Mana, Final Fantasy IV and Lux Pain.  I'll keep you all informed if I manage to play them this week.
Finally my trusty iPhone has been keeping me busy as well. I've been beta testing Com2us' up and coming Tower Defence game called Tower Defence : Lost Earth.  If you're a fan of Tower Defence games this is a must for your iPhone (expect a gameplay video soon).  Oh, and I FINALLY finished with Gameloft's Sacred Odyssey…YAAYYY!
That's it for me. I hope I haven't bored you all to tears.  Have a great week and enjoy all the latest news, reviews, rambles and anything else we throw at you here at Capsule Computers…Remember: play hard or don't play at all!
Senior Editor: Travis Bruno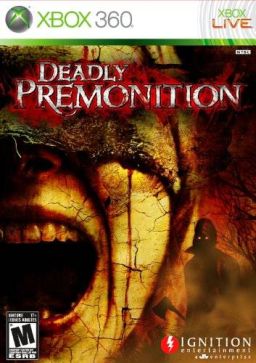 The opening of Dream World for Pokemon has brought my attention back to Pokemon White after I let it sit for quite some time. The mini-games might not be the most interesting thing in the world but I have already gathered two different Pokemon that I used to use in past games that were my favorites. The launch of the system certainly piqued my interest in the title again at least. Besides that my 3DS hasn't been getting a whole lot of attention lately as I'm sitting here waiting for more games to be released in the coming months. Besides that I have been playing Record of Agarest War in an effort to still finish off that complete playthrough that I keep managing to get distracted from despite my love for the title.
Other than that it has been a relatively slow week here. The first few days of my week were spent on vacation so there were absolutely zero games being played so it cut down on my gaming time. Even with my 3DS on at the place we stayed however I still never managed to get any SpotPasses so I'm disappointed with that at the moment.  But I digress that besides my 3DS disappointment I've had a good week with games and I have started Deadly Premonition a second time around in the hopes of finding all of the Trading Cards and doing the side quests that I ignored the first time around. Playing through again and knowing all of the different twists and who Zach is actually makes for quite a different experience with the story. Especially when you notice everything you never did before.
Senior Editor: Jed Bradshaw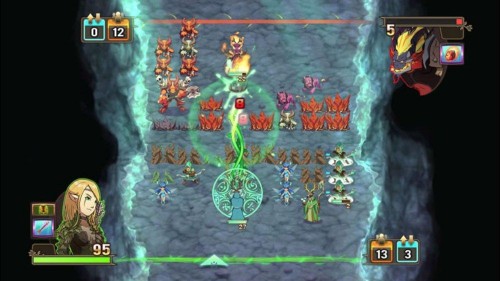 This week, I fell behind in almost all areas of my life, including gaming.  Nevertheless , I did manage to play some Forza 3 for the first time and I was surprised at how much I liked it.  It is a lot harder to get used to than an arcade racer, and drifts are near impossible to perfect, but it is an awesome simulation.  Plus, it is the only chance I will ever have at driving all the dream cars.
The other game I played this week was Might and Magic on XBLA.  Look for a review soon, but the short version is as follows: the gameplay is amazing, addictive and genuinely original.  Give the game a try.  The only big fault is the story, but that is easy to overlook.  That's all 'till next week.
Senior Editor: Dustin Spencer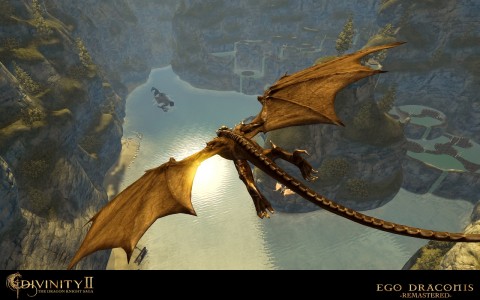 It has been a busy week, but thankfully I'm getting taxes done before the big deadline is nearly done. Other than that, I have been playing some quests on my 3DS in the Streetpass feature which I am liking more now that I have more coins/encounters. Yars Revenge has been getting a workout as well and a review should be coming very soon. I am digging the gameplay despite the learning curve, but the story is really hard to follow due to some issues with the text size and the lack of voice acting.
I picked up a couple of games this week. One of them is Radiant Historia which at the moment I have barely touched but it is really giving off a Chrono Trigger vibe at the moment, mainly due to the time travel plot. Also staring at me all sealed up is a copy of Divinity II: The Dragon Knight Saga. It says over 100 hours on the back of the game so that is pretty intimidating at the moment, but when I get some more time I will be giving it a go and you just may see a review, eventually…Other than that, Dragon Quest and a bit of Pokemon have been keeping my DS on as well as a bit more Rayman and Street Fighter for the 3DS to top off the week. Mortal Kombat is just 5 days away and my Kollector's Edition is awaiting so that has been about all I have been thinking about for the future…and how I will have to remaster Sindel all over again of course.
Editor: Ben Webb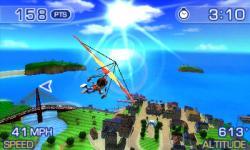 This week I have been playing a bunch of Quakelive, a little bit of Dead Space, Pilotwings Resort 3D, Dragon Age 2, Mass Effect 2, Quakelive, Streets of Rage Remake and Super Street Fighter IV 3D. I haven't put too much time into many games this week with the majority of the time being spent on Quake. I've been busy hanging out with friends as I'm moving soon and I'm not sure if there'll be a time to see them afterwards.
Editor: Kyle Moore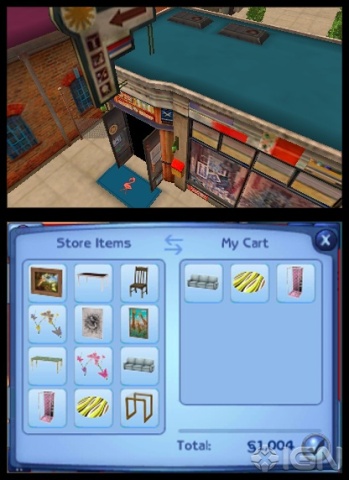 This week I have been spending my time getting to know my Sim on The Sims 3 for 3DS. Although I have been playing it to review, I have been having a great time getting into it. I'll admit that I had only played the original Sims game once when I was about 14 years old, and the basic game play then consisted of burning someone's house. I'm glad to see that I have grown, and I've found The Sims 3 to be a fantastic game. I've had a lot of fun forcing my Sim to learn guitar, and earn some money on the side busking, as well as trying to push him into intellectual pursuits after getting a job as a test subject for a science company. If I can't have weird things tested on me, then at least my Sim can! The 3DS seems like a great platform for this type of game, especially with the way they have used the street pass as a means of exchanging Sims. As I mentioned in my review, it really made me think about the way games are expanding into the real world, and how we can exchange Sims while walking around, similar to the way Sims interact in the game almost. Other than that though, The Sims 3 is an addictive game, despite little annoyances like robbers and broken toilets. I'll add that my Sim now has to watch a small TV on a pile of boxes, and that his friends continuously clog his toilet. It's times like this I'm glad I'm not a Sim.
Editor: Jack Joly
What better way to celebrate the Masters Golf tournament being in full swing than a game of tennis on Top Spin 4? Top Spin 4 aside, it has been a mixed week of games for me, with no game getting a solid amount of play time. In fact, I've probably spent as much time swapping the discs as I have playing.
On the Xbox 360 I've revisited GRAW and trialled Yar's Revenge and Dragon Age II. My Wii's been seeing a lot of action too, making use of the backwards compatibility with Gamecube games to dig out classics like Super Smash Bros. Melee and Mario Kart Double Dash. I also played their Wii counterparts, Super Smash Bros. Brawl and Mario Kart Wii, as well as a session of Wii Sports.
Editor: Kelly Teng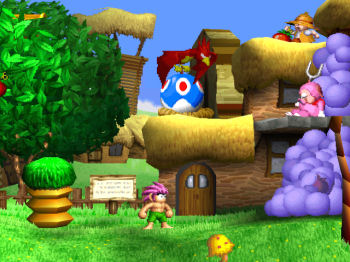 Oh, this week's been a blur and for some reason I haven't gotten anything done! I've dabbled in a bit of Pokemon Black as usual: I'm trying to find the Seven Sages but with my refusal to use a walkthrough, it's proving to be a mission. I've also been hacking away at Tomba!, although that's not working out very well since I can't carry the game in my pocket and play it on trains like Pokemon. On Friday night, Jared and I went to the World Cyber Games launch event for Australia, and played a heck of a lot of Tekken 6 too (I kicked his butt, by the way). You can find out more on that here, otherwise stay tuned for some more Madman reviews which I'll be knocking out this week!
Editor: Chris Cerami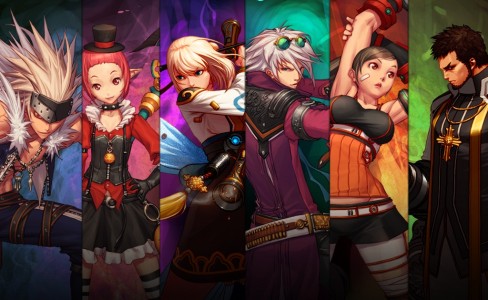 I've been playing a lot of Final Fantasy X this week since I've only beaten it once and that was back in 2002. My old save file has 129 hours on it, and I have absolutely no idea how I spent that much time in the game and still have such pathetic characters. Anyway, I'm also playing Kya: Dark Lineage a bit, a 3D platformer for the PS2 similar to Jak and Daxter. On the more modern front, I spent quite a bit of time playing Dungeon Fighters on PS3 with another Capsule Computers editor to help him in reviewing the co-op. It's not a bad game but you can tell it was ported from the iPhone. And finally, since everyone here knows me as the retro guy I've obviously been playing some retro games. On my Genesis (Mega Drive) I played some Cool Spot, which I think is probably the best advergame ever released: it stars the little red dot from 7UP soda. I also finally found a copy of Splatterhouse 2 at my local used game store so I spent a few hours on that this week. It was a European version of the game, which might have dissuaded some American gamers, but luckily my Genesis 3 can play anything. I also picked up Phantasy Star II with it so I'll probably start that next week. So as always, a little bit of new, a little bit of old, and a lot of variety.
Editor: Darren Resnekov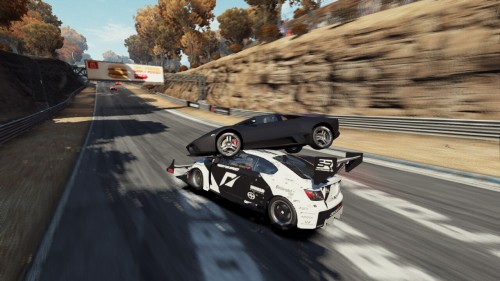 This week I've been playing a lot of FIFA 11 in between Shift 2 for a review. I also played more Crysis 2 and had a go of Halo Reach in multiplayer mode which was quite impressive. I pretty much only played those as Shift 2 took up most of the time, as I had to play it a lot to unlock the various levels to review them.