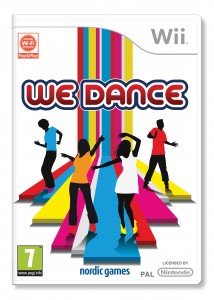 From the makers of 'We Sing' comes 'We Dance', adapting the tried and tested formula to suit a dance game. Nordic Games today revealed the features that will be appearing in the game when it releases this May.
Features include four-player multiplayer, 40 dance tracks to choose from, warm up sessions, 'Dance School' tutorials, leaderboards and three party modes – 'Jump', 'Step' and 'Pose'.
The 40 licensed tracks span four decades of music and incorporate a range of genres like rock, pop, disco, rap, drum 'n' bass, and hip hop. The Wii-exclusive will also be compatible with Nordic Games' Star Mat dancing peripheral.