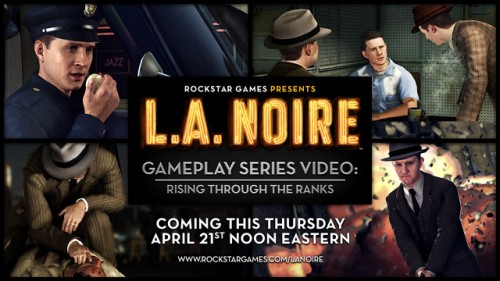 There's now less than one month until L.A. Noire is available for PlayStation 3 and Xbox 360 (May 17 in the US, May 20 in Europe and Australia).
L.A. Noire's latest gameplay video, "Rising Through The Ranks", takes a deeper look into the world of Detective Cole Phelps, and the various partners you will work with as you rise through the desks of the LAPD. The video outlines the game's ranking system, the use of 'Intuition Points' to help solve a case, and provides information on how to tackle street crimes or 'Unassigned Cases'.  The video is created entirely from in-game footage. L.A. Noire will release on Playstation 3 and Xbox 360 on May 20 in Australia and New Zealand.
Watch it now just below.