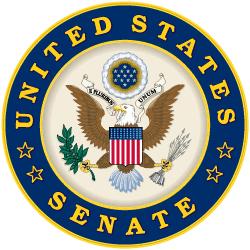 Goverment and video games have always had problems going together. Most of the time politicians seem to care about protecting "our children" from these games that will turn them from sweet innocent little kids to morally depraved bloodthirsty savages. Out of the most unlikely of places it seems one politician cares about what is going on with your personal information on PSN.
Democratic US Senator from Connecticut, Richard Blumenthal has sent a letter to SCEA President Jack Tretton demanding answers on the security breach and why they haven't been so forthcoming about this information. The senator has said in his post "Compounding this concern is the troubling lack of notification from Sony about the nature of the data breach. Although the breach occurred nearly a week ago, Sony has not notified customers of the intrusion, or provided information that is vital to allowing individuals to protect themselves from identity theft, such as informing users whether their personal or financial information may have been compromised."
Sony has been very slow about giving out any real details on what information has been or hasn't been accessed. Hopefully we can get some answers on this soon but for now if your one of the many PSN users with a credit or debit card tied to your account, best to check with your bank or the issuing company of the card to make sure there hasn't been any fraudulent activity on your card. If you want to read the full post and the letter sent by the senator please click the link.