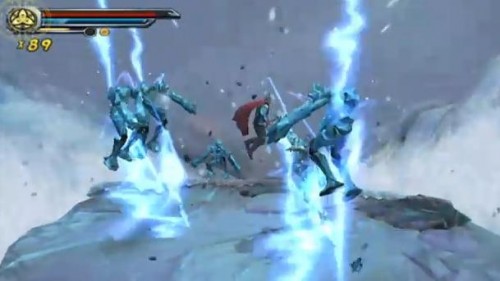 A brand new developer diary for the upcoming movie tie-in game Thor: God of Thunder has been hammered out by publisher Sega.  In the video, members of the development studio  talk about the different ideas circulating in their minds when making Thor and those that are making their way into the final product.
The developers state that the vision for Thor was to bring the comic book to life with an authentic portrayal of the comic book hero. They want you to feel the power in your hands when controlling Thor, using his lightning attack and clattering enemies.
Check out the full behind the scenes developer diary below. Thor: God of Thunder comes  to retail on 5th May on PS3, 360, Wii, DS, 3DS, PC and PSP.