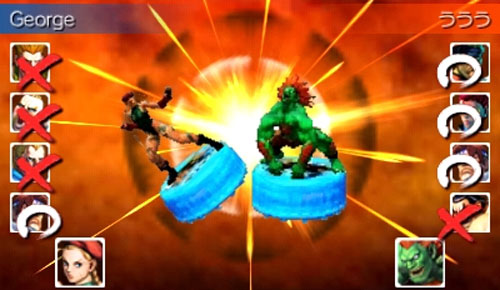 Have you ever wondered how Street Fighter IV 3DS' Streetpass battles work? Well wonder no more.  MasterAbbott (thats me) has created a simple to understand video running you through how the Streetpass battle system works for Street Fighter IV 3D on the Nintendo 3DS.  
The video runs you through what a battle looks like once you've encountered someone on the street.  Also how you can setup your Street Fighter Figures/Trophies to do battle in Streetpass taking into consideration the rules and regulations that you have abide by, making it a very strategic type of mini battle system.  We also cover how to pick up more figurines using the Figure Slots option in the game that will give you a better chance to win next time you challenge someone else while walking past them on the street. 
EXCITING YES ??!!  Check it out the video below and let us know what you think.  Leave a comment if you though this was helpful.
I'm off to wander the streets in search of a battle just like RYU – HA DO KEN !!!