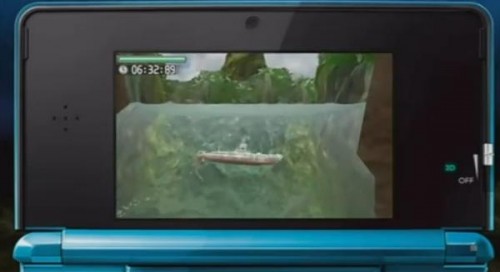 3DS exclusive game Steel Diver has been given a solid release date for the UK and Europe.
Nintendo have confirmed that the game will arrive on 6th May on their latest platform, which is actually quite a while considering it is already out and available for purchase in the US. Still, it's not too far away, so Europeans won't have long to wait until they can engage in naval warfare using their submarines underwater. Using strategy you must hide your own ships and successfully locate enemy ships before trying to sink them with your torpedoes.
Nintendo of America boss Reggie Fils-Aime has called Steel Diver 3DS a 'sleeper' hit, but is this one on your radar?