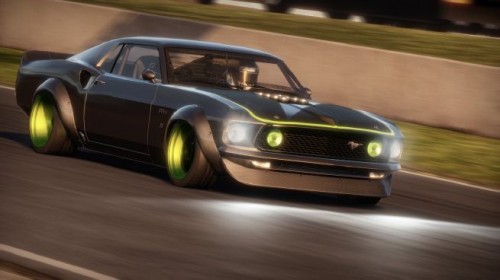 Shift 2: Unleashed is set to receive its first downloadable content pack "Legends" next week. Players can expect to receive a range of iconic cars and tracks. Thirteen classic cars of the late 1960s and early 1970s, distinctively known for their powerful engines, technical handling capabilities and dramatic car designs will be added to the current 145 strong car lineup. Along with five new tracks which will reflects racing's golden age.
Legends pack contents:
Cars
Alfa Romeo Giulia Sprint GTA (1965)
Austin Mini Cooper S (1965)
BMW 3.0 CSL Gr. 5 (1975)
Ford Capri RS3100 Gr.4 (1974)
Ford Escort Mk1 RS1600 (1971)
Ford GT40 Mk.I (1965)
Ford Lotus Cortina (1963)
Jaguar E-Type Lightweight (1963)
Nissan Fairlady 240ZG (S30) (1971)
Nissan Skyline 2000GT-R (C10) (1972)
Porsche 911 Carrera RSR 3.0 (1974)
Porsche 914/6 GT (1970)
SHELBY COBRA "DAYTONA" COUPE® (1965)
Team Need For Speed Porsche 911 Carrera RSR 3.0
Tracks
Dijon-Prenois (1972)
Hockenheim (1982)
Monza (1958)
Rouen-Les-Essarts GP (1966)
Rouen-Les-Essarts Short (1952)
Silverstone (1975)
Shift 2: Unleashed Legends content pack will be available on April 26 for 800 Microsoft points on Xbox Live and for $9.99 on the PlayStation Network.
Check out our review of Shift 2: Unleashed here