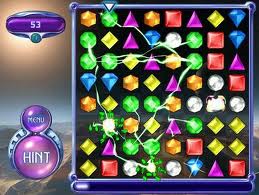 If you are reading this, there is a really good chance you have played at least one version of PopCap's Bejeweled. The music in Bejeweled is one of the small elements in the game that goes unnoticed while us players are zombies, smashing gems until the break of dawn, but when I actually sit and listen to the music over the gameplay, it is one of the most relaxing and harmonizing soundtracks in the video game world period.
PopCap are now allowing players to download soundtracks for both Bejeweled 2 & 3 for free via download due to two newly remastered soundtracks that have been released by composers Peter Hajba and Alexander Brandon, better known as Skaven 252.
Now you Plants vs Zombies fans will also be happy to know that the soundtrack (composed by Laura Shigihara), is also up on Bandcamp.
So now this is where you get to downloading and enjoy playing these tunes as you sleep and dream of Gems raining down on zombies.
You can download all at these links:
Bejeweled 3: http://skaven252.bandcamp.com/album/bejeweled-3
Bejeweled 2: http://skaven252.bandcamp.com/album/bejeweled-2
Plants vs. Zombies: http://laurashigihara.bandcamp.com/