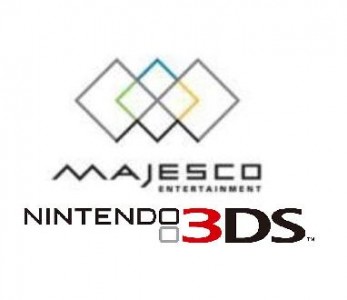 In 2005, Majesco along with developer Shin'en introduced the handheld world to the fast paced arcade style shooter, Nanostray on the Nintendo DS. After a sequel and three years, both Majesco and Shin'en are ready to bring the shooter back, but this time on the Nintendo 3DS under the new name, Nano Assault. Nano Assault will put players in control of a Nanite ship as they maneuver through alien cell clusters, fight off infections, and analyze and destroy the virus' core throughout 32 stages.
This journey will also come with a jam-packed arsenal much like the two Nanostray titles, with weapons such as "powerful beams, energetic bombs and other unlockable assault weapons" to defeat and take out the Black Nucleus, Hyper Blobs and Spore Plants. A respawning system will also be in play, allowing players to clone themselves and restart the journey at anytime.
Features are set to include mission mode, an unlockable arcade style cell stage where players must beat the clock by destroying the most enemies, and Hall of Fame, a bragging rights leaderboard where players can publish and compare high level scores with friends. The 3DS' Streetpass can also be used to share unlocked content with other players.
I have said it before, but I think these type of shooters are perfect for the 3DS and with someone with the experience of Shin'en behind this follow-up, we could definitely be seeing a spectacular gameplay and visual experience on the 3DS when Nano Assault releases this fall. Stay tuned, as we will be covering Nano Assualt until then and I would expect some screenshots and trailers to be trickling out very soon.